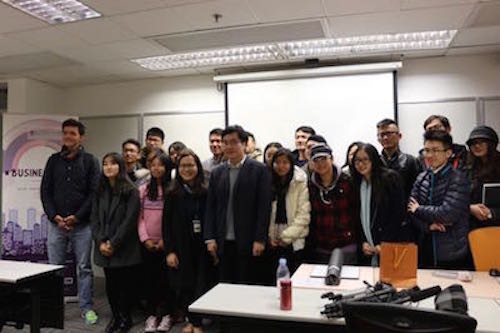 On 25th Jan 2016, Our CEO Mr. Zeyu Li was invited by the Business Club in Hong Kong Polytechnic University to deliver a presentation titled "Why Startups Fail---- Successfully starting a business is like kissing frogs." Zeyu drew an analogy between starting a business and kissing frogs:
Like successfully starting a business, kissing a frog and getting a prince/princess is a low probability event. Only those who have the courage to take projects with low winning probability and have the resilience to continuously kiss the frogs can finally find their princes or princesses.
Zeyu cited 3 examples of his friends' businesses to illustrate 3 vital principles to successfully start a business gmat hk 1. Misunderstanding between winning probability and success;
2. When exploring new things, making mistakes is inevitable; thus, give room for mistakes;
3. Verifying the most important assumptions first and fast.
Students were quite inspired by Zeyu's profound but funny lecture. Some testimonies are quoted as below: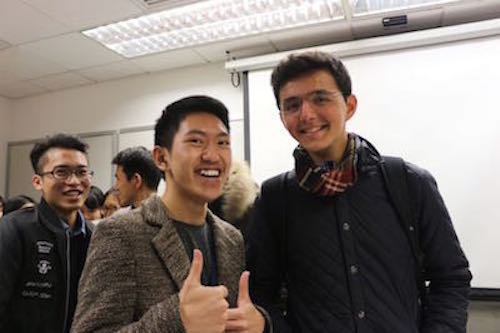 "I am grateful to you for delivering a really passionate speech today. What you shared is really useful and will motivate me to achieve my dream as an entrepreneur. In addition, I have just downloaded the app (Qiu Bai Dan Ci Tong) which will help me a lot in preparing for GMAT. "