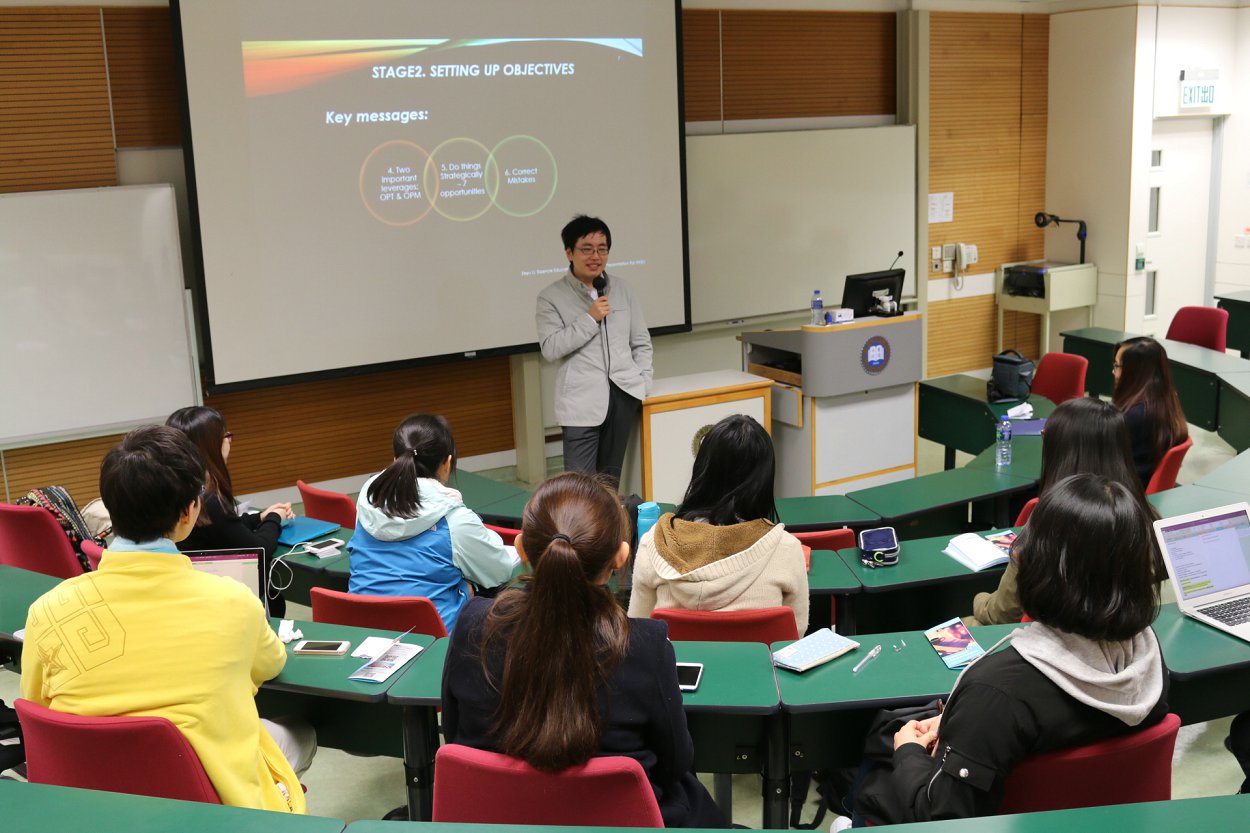 On Feb 15, 2017, our CEO and Founder Mr. Zeyu Li was invited by the Association of Mainland and Hong Kong Youths of the Hong Kong Baptist University to give a speech titled "From Math, Trading to Start My Own Business – How I Develop My Career Path".
During the presentation, Zeyu used real life examples to illustrate the logical framework he used to develop his career path. He shared numerous insightful ideas with HKBU's students, which can help them make wise choices in the future. Following are some key takeaways from his speech:
1. The biggest risk is not taking any risk, because when you don't take any risk, you make no mistakes, and you lose the most valuable chance to learn – learn from mistakes.
2. When deciding your future career, don't be short-sighted. Focusing on your long-term goals. Following your heart rather than the crowds.
3. Gratitude brings you true friends and long-term relationships.
4. How to achieve Financial Freedom - learn to use other people's time and build up the "machines" that can run without your presence.
5. Kill your arrogance and never underestimate your "enemy".
Zeyu received a lot of great feedbacks after the presentation. The students who struggled with their career choices previously were quite inspired by his speech. One of the testimonies is quoted as below:
"I'm so glad that I attended this talk instead of hanging out with my friends today. Your presentation is so attractive and helpful. Before this talk, I just thought being an accountant is my only choice after I graduate, but now it is no longer the case. I will follow your rules and focus on my long-term goals in the future."